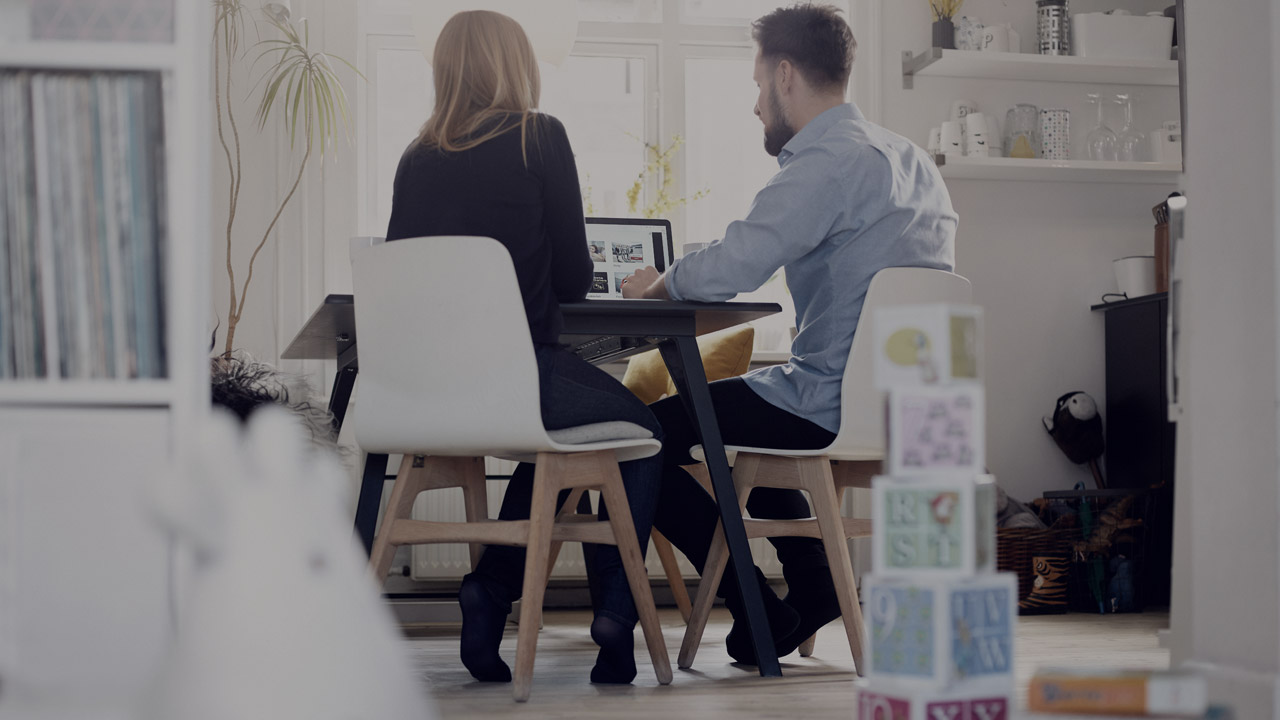 Support and FAQs
Need any help?
Check if you can find an answer to your question or contact Nordea Customer Service.
Frequently asked questions
Nordea's new housing loans come with a FlexiPayment feature which allows you to take a break from the instalments or pay only part of the instalments in addition to the interest. Another option is to apply for a payment holiday. We apply normal credit-granting procedures to FlexiPayment and instalment-free periods, considering any exceptional circumstances.

Your instalment-free period and FlexiPayment will become valid as of the next loan repayment. Please apply for the change well in advance of the due date on your next repayment to avoid potential delays in making the changes you have requested because of a temporary overload in our Customer Service.

If you have an existing FlexiPayment feature, please note that you must make the changes to your loan repayment before 23.00 on the day preceding the original due date. If the original due date of the repayment is on a Saturday and the debiting of the repayment is automatically postponed until Monday, you still need to make the change by 23.00 on Friday. If the original due date of the repayment is on a Sunday and it will be charged on Monday, you need to make the change by 23.00 on Saturday.

You need to apply for a student loan separately for each academic year. We process student loan applications in the order they arrive. Processing usually takes about three banking days.

The first possible drawdown date is stated in Kela's guarantee decision. You will receive the money to your account approximately between 17.00 and 18.00 on the day your student loan is granted.

Once you have received a guarantee decision from Kela, you can apply for a student loan in Nordea Mobile or Netbank. You can also apply for a raise to your student loan by following the same instructions. Once we have received your application we will contact Kela, which will send the guarantee decision to us digitally. Please note that you can confirm your application using the code app or the code calculator.

If you choose the drawdown agreement when applying for a student loan, we will transfer each loan drawdown automatically to your account on the first possible drawdown date, as stated in Kela's guarantee decision.

There may be various reasons for why your card isn't working. Read more on our page "When your card is not working"Opens new window where we have compiled the most typical situations in which your card might not be working and instructions on how to fix it.

If your card is lost or fallen into the wrong hands, it's important to act fast. In mobile bank, you can instantly block the use of the card temporarily or cancel the card permanently. If your card has fallen into the wrong hands and you notice transactions in your account you don't recognise, file a card complaint. See our instructions on what to do when your card is lost or you want to file a card complaint.Opens new window

If you have excess balance in your credit card account due to a refund from a travel agent or an airline, for example, you don't necessarily have to do anything. You can use the excess funds that exceed the credit amount granted on your credit card as usual. You don't pay any interest on payments made from the excess balance. 

If you want to transfer the excess funds to your bank account, please contact our Customer Service and we will transfer the money on your behalf free of charge. 

Self-service transfers are subject to a fee in accordance with our tariff.

You can check your PIN easily and free of charge from either mobile bank or Netbank. In mobile bank, you can check your PIN by selecting the card and tapping PIN code -> Show PIN. In Netbank, you can check your PIN under Overview or Finances -> Cards -> select card -> View PIN -> Show PIN. 

Nordea's credit cards and FlexiCredit offer several ways to ease your financial situation. You can get instalment-free months or decrease the instalment percentage for your credit card repayments, for example. You can make these changes to your card settings in Netbank.
Frequently asked questions