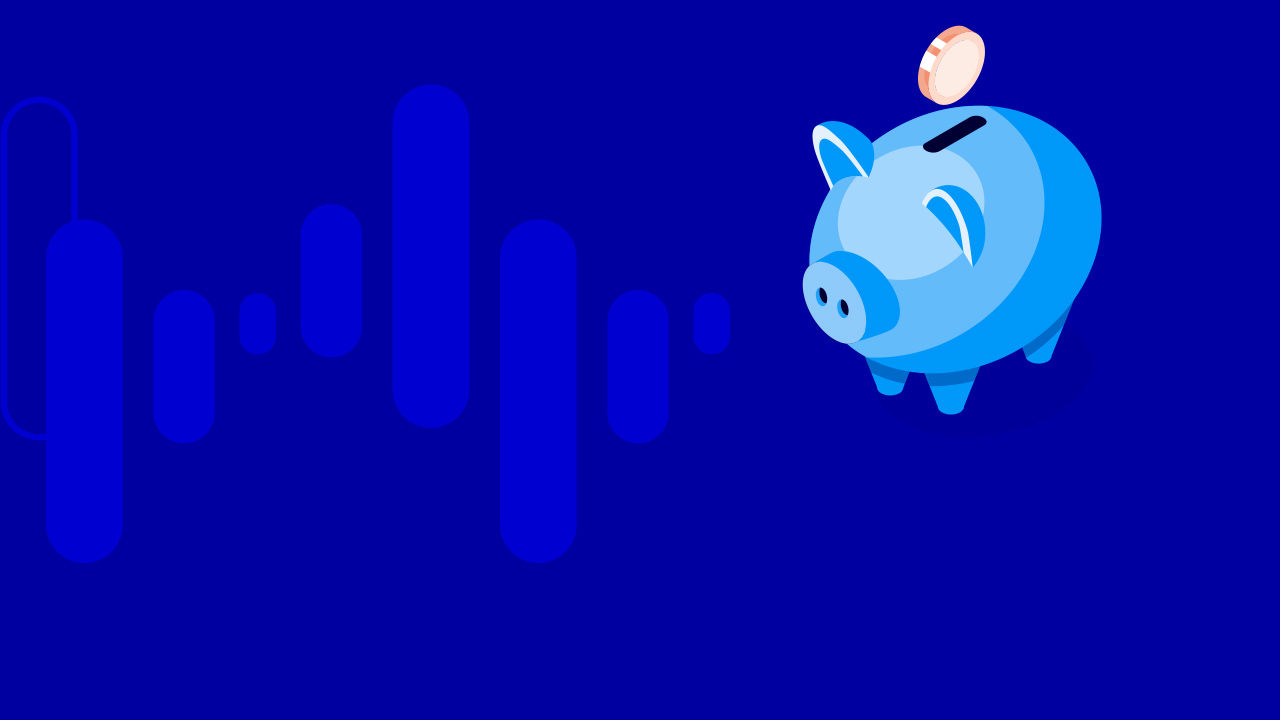 Start monthly saving
It's always a good time to start regular saving. Compile a fund portfolio with the Portfolio designer or let our digital robo-adviser Nora do it for you. You can start saving in an ordinary savings account. The main thing is that you get started.
It's always a good time to start monthly saving

Monthly saving brings security to your finances, 
does not require big income or initial capital, and 
is suitable for those who want to accumulate a reserve fund. 
By saving regularly, you can reduce the effect of market fluctuations over the long term, so you won't need to fret about market movements.
Select the form of saving that suits you best
Quick start to saving with Nora
Our digital adviser Nora is for you who wants to start saving quickly and conveniently, and want help with defining your risk profile and with selecting funds.
Portfolio designer – create your own fund portfolio
The Portfolio designer will support and advise you when you prefer to compile a fund portfolio of your own.
Make a Fund savings agreement in Netbank
If you already know in which funds you want to start saving, you can make an automatic, monthly Fund savings agreement in Netbank.
Save for a buffer in an account or with our ePiggy
The FlexiDeposit account is an easy way to save for any unexpected events in your everyday life. 
With the ePiggy you can choose an amount to be saved every time you use your card.
Monthly saving in a fund will bring you a number of benefits
Monthly saving will provide you with multiple benefits. Monthly saving is flexible, as you can decide yourself how much and in which fund you save. 
Monthly saving in a fund will also provide you with the following benefits:
Regular saving in funds can make your savings grow in time.
By diversifying your investments, you can mitigate risks and you don't need to worry about fluctuations in stock prices.
Saving in a savings account is safe, but inflation will eat away at the value of your funds in time.
Do you know how much you should save?
A good rule of thumb is to save 10 per cent of your net salary every month. Usually the best way is to put away a certain amount on paydays: when you do not see the money, you will not miss it, either.

Use our savings calculator to calculate how much your savings may grow in time. 
Build up a nest egg for your children
It is important to save for yourself, but it is just as important to save for your children. A good nest egg will go a long way towards helping your child move into their own home, get a driving licence or start studying.
Start regular monthly saving for your child in good time. Save in funds or in a savings account – the most important thing is to get started. Read more about how to start saving for a child here. 
Important information about fund saving
The information on this page is meant only to provide general product information and is not to be considered as advice. Please note that historical returns are not a guarantee of future returns. The value of your fund shares can both increase and decrease as a result of the market's development, and you may not get back all the invested capital.