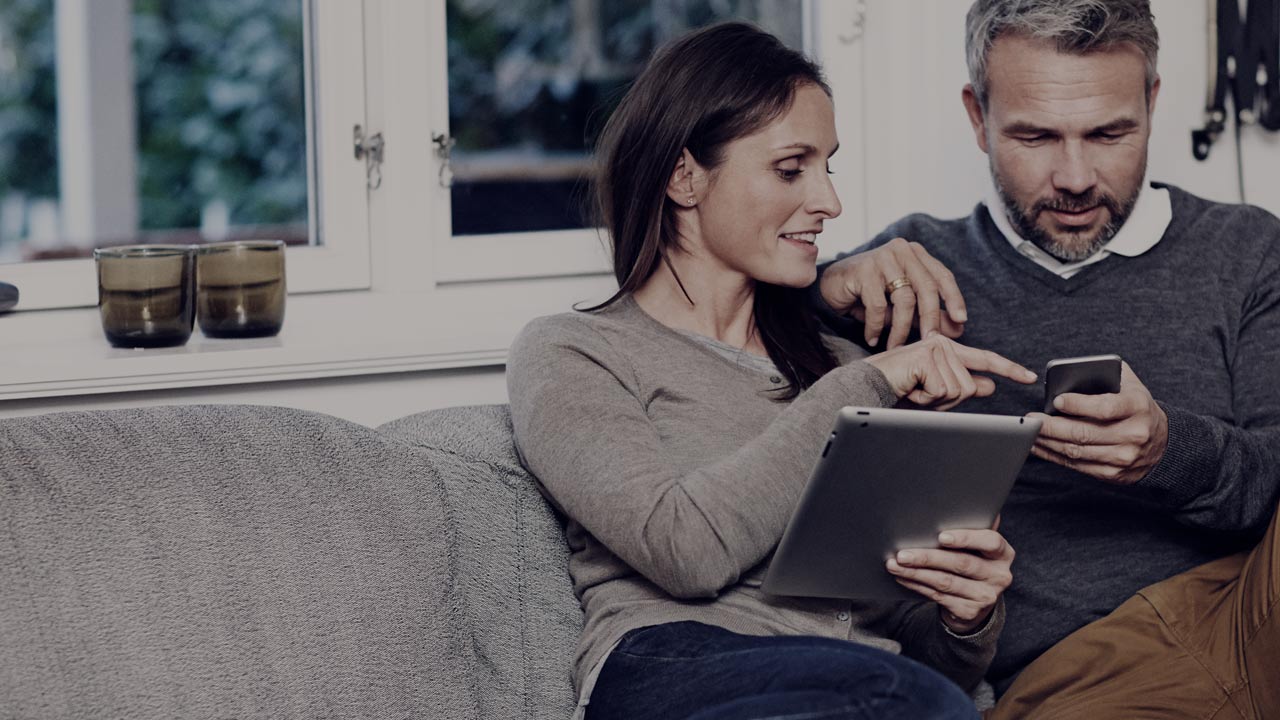 5+1 tips – Financing services in our mobile app
Nordea's mobile app offers comprehensive services for applying for, monitoring and making changes to home loans. Read our tips.
1. If you're dreaming of a new home but don't have a loan yet, send us your application
Have you already found your dream home but haven't got round to submitting a home loan application? The easiest way to submit the application is to use Nordea's mobile app – you can even do it during a house showing. 
To find the home loan application, go to Nordea Mobile, tap 'Services' and then 'Home loans'. We will contact you after we receive your application and discuss your needs together with you!
2. Get financing for your daily needs
Dreaming of a new car, a holiday in a warm place or renovating your home? Nordea's consumer credit can help you realise tomorrow's dreams today. You can apply for secured or unsecured credit.
The credit application is also available in Nordea Mobile: just tap 'Services' and then 'Loans'.
3. FlexiPayment – make your dreams come true by reducing your monthly payment
Have you experienced a need to change the due date of your monthly home loan payment, reduce the monthly amount or take a break from instalments for the duration of your holiday? 
Nordea is the only bank in Finland that enables its customers to make a variety of changes to their home loans in the mobile app. Nordea's new home loans come with a FlexiPayment feature which allows you to take a break from the instalments or pay only part of the instalments in addition to the interest. 
4. Take advantage of all your loan's features
Has your pay day changed? Or would you rather pay your monthly loan payments from another account? Did you know that you can make changes to your loan by filling in the application that is available in Nordea Mobile under 'Overview'? Select the loan you want to change and tap the 'Apply for changes' icon in the top part of the page. Let's make it possible together!
5. Are you worried about rising interest rates? Ask for an interest rate cap
If you're worried about the effect of rising interest rates on your home loan payments, go to Nordea Mobile for support. Tap 'Services' and then 'Home loans' to get a comprehensive information package about interest rate hedging.
+1  Are your prepared for unpleasant surprises? Secure your and your family's finances
Protect what's dearest to you – your family and yourself. You can take out a cover against serious illness or death, for example, or choose a more comprehensive policy to suit your particular needs. You can handle the purchase process online from start to finish. To find more information and the insurance application, go to Nordea Mobile and select 'Services'.