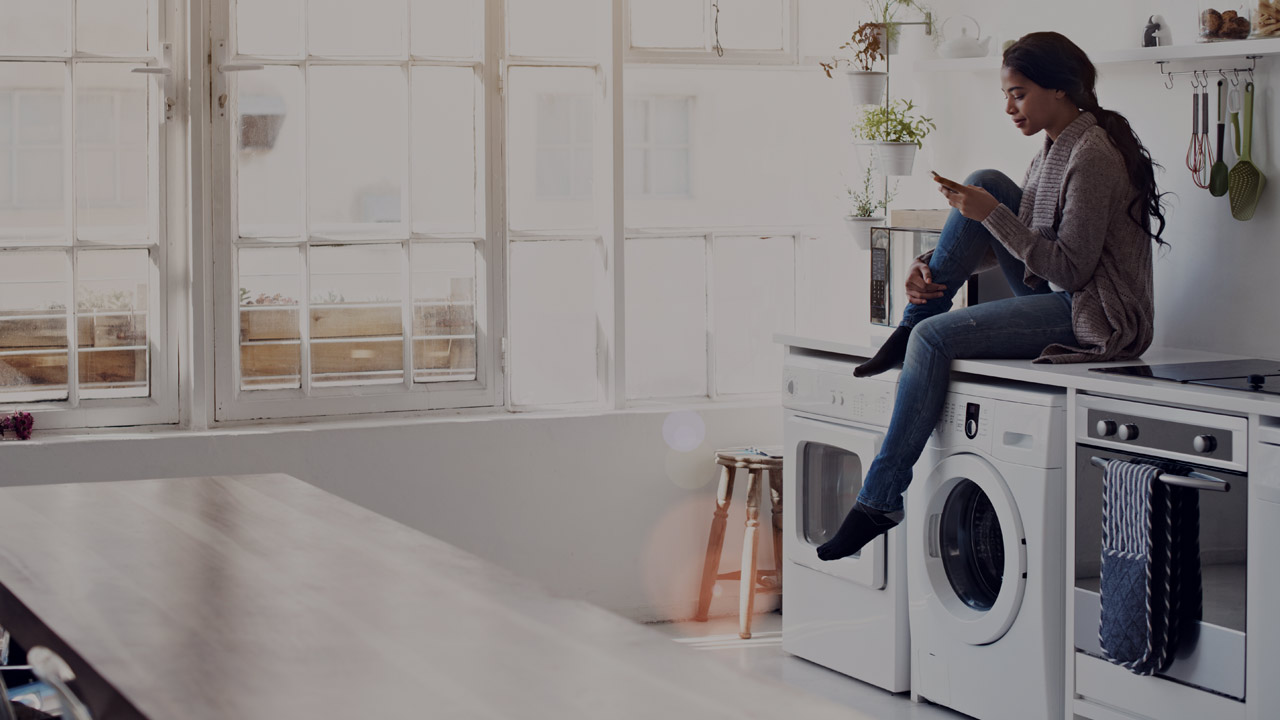 Student loan
Noodles don't have to be your only enjoyment as a student. You can apply for a student loan to help finance your life during your studies. With finances in order, you can focus all your energy on studying. Apply online and use the code app to verify your application.
A student's most important goal is to learn new things every day. A student loan allows you to concentrate on your studies. It is a secure and inexpensive way to finance your living expenses while you study. You are eligible for a student loan if you study full time. Since the government guarantees the student loan, no other security or guarantee is required. You can easily submit a loan application online.
Affordable student loans to Nordea´s customers.
Your account is credited on the drawdown dates free of charge if you have a valid agreement on the drawdown of the loan payments.
Flexible repayment schedule.
The student loan compensation is a new financial aid benefit.
The student loan application will be processed in 1–3 banking days.

For the application, you will need Kela's decision on student financial aid in the form of a state guarantee.
You can apply for an instalment-free period for your student loan without any handling fees if you submit your application on 30 June 2020 at the latest. The easiest way to apply for an instalment-free period is to do it in Netbank.
Mikä on valtiontakaus?
Valtiontakaus on valtion myöntämä vakuus lainalle. Valtiontakauksen määrä riippuu lainatyypistä: Esimerkiksi opintolainan se takaa kokonaan.
General about student loan
Student loans are state-guaranteed and must be repaid when the studies are completed.
The student loan can be 300– 650 euros a month according to the decision on student financial aid. If you study abroad, the loan may amount to 800 euros a month.
The state guarantee is in force for 30 years at the most from the first drawdown of the loan.
The reference rate options are Nordea Prime and the 12-month Euribor. The bank's margin is added on top of the reference rate.
When you have a valid decision on a state guarantee, you can make a student loan application and partial drawdown requests in Netbank.
As of the academic year 2011–2012, the state guarantee for student loans is granted without a separate application to all university students receiving a student grant.
Kela will pay a portion of your student loan as student loan compensation if you have started your first higher education studies on 1 August 2014 or later and you have passed your degree within the target time.
Studying abroad
If you study abroad, the loan may amount to 800 euros a month.
There are many things to consider when studying abroad. Which are the actual studying costs (such as tuition fees, living, rent)? How should you arrange your banking? How to pay bills in Finland and transfer money from Finland to another country? How will you pay for your purchases abroad and will there be any tax considerations? Come and discuss all this with us – let's find the best options for you!
Muutokset opintolainaan
Tarvittaessa voit tehdä myös joustavia muutoksia opintolainaasi. Opintolainan ehtoihin tehtävät muutokset voivat tulla ajankohtaiseksi silloin, kun elämässä tulee eteen yllättäviä tilanteita. Nordean myöntämiin opintolainoihin on mahdollista tehdä seuraavat muutokset:
Pysyvä opintolainan maksupäivän muutos
Viitekoron vaihto
Opintolainan maksuerän suurentaminen tai pienentäminen
Automaattiveloituksesta siirtyminen paperilaskuun
Lyhennysvapaa
Opintolainan muutoksista peritään palveluhinnaston mukainen maksu. Voit hakea lyhennysvapaata opintolainaasi ilman käsittelykuluja, kun teet hakemuksen 30.6.2020 mennessä. Kätevimmin haet lyhennysvapaata verkkopankissa. Opintolainan tarkemmat hinnat, ehdot ja vakimuotoiset kuluttajatiedot löydät alempaa sivulta.
Prices
Check In customer, note your benefits for arrangement fees! Read more and become a Check In -customer.
Most common fees on student loans

| Itemisation | Price |
| --- | --- |
| Arrangement fee in Netbank *) | 20,00 € |
| Arrangement fee at a branch *) | 20,00 € |
| Concluding a student loan drawdown agreement  | 0,00 € |
| Cancellation of a student loan drawdown agreement due to interruption or ending of studies  | 0,00 €  |
| Cancellation of a student loan drawdown agreement for other than the above-mentioned reasons  | 0,00 € |
| Partial drawdown in Netbank ***)  | 10,00 € |
| Partial drawdown at a branch office ***)  | 20,00 € |
| Automatic debiting of loan repayments  | 2,30 € / charge |
| Loan payment, paper invoice | 4,10 € / charge |
| Raising fee  | 10,00 € |
| Advance notice of loan debiting on paper or through Netbank   | 0,00 € |
| Payment reminder to borrower  | 5,00 € |
| Permanent change of due date | 0,00 € |
| Change in loan terms (e.g. change of repayment schedule, increase of installment, reference rate, billing method)  **) | 40,00 € |
| Decrease of installment payment | 5,00 € |
| Deferred amortisation | 5,00 € |
| Move loan to another bank by customer's request. The fee is paid by the other bank. | 120,00 € |

*) Arrangement fee for Check-in customers 10,00 €.

**) A change in repayment schedule free of charge for Check-in customers, once per 12 months.

***) After the first drawdown, a partial drawdown fee is charged for each drawdown. The partial drawdown fee is not charged if the borrower and the bank have made a drawdown agreement in connection with the first partial drawdown at the latest.
Consumer Credit Information