What a week this has been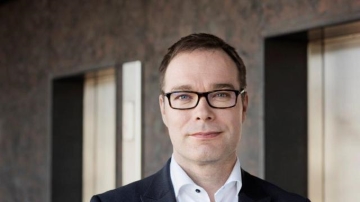 On Sunday 7 March about 150 employees carried out the most extensive modifications of IT systems in the history of Nordea, including the migration of two old IT data centres to a brand new data centre environment in Finland.
We had to disable most of our banking services during the modification work. We informed our customers and partners and the media of the disturbances caused by the service break as widely as possible and well in advance. Furthermore, we made special arrangements so that our customers' cards could be used for payments in shops during the service break.
We got most of our daily banking services up and running again on Monday before noon. However, as the modifications were extensive there were deficiencies in some of the services after the previously announced time. 
These delays have naturally caused extra hassle and inconvenience for many of our customers and even indirect or direct damage for some of them. We will compensate eventual financial losses and damages based on a case-by-case examination and we will handle all claims for compensation very carefully.
I am extremely sorry for the delays in the completion of the modifications and want to apologise to our customers for the deficiencies in some of our services after the previously announced time.
I also want to thank all our customers for their patience. All employees deserve a big thanks, too, as they have done their best in this challenging situation and completed the modification work.
Now that the most extensive modifications have been made in our IT systems we should not have this kind of long service breaks in Nordea in the future. The new modern IT systems will provide our customers with faster, more stable and better banking services in the future.
At Nordea we will continue to do our utmost in order to offer our customers the most modern and secure banking services in the market.
Yours faithfully
Jani Eloranta
Head of Personal Banking Finland