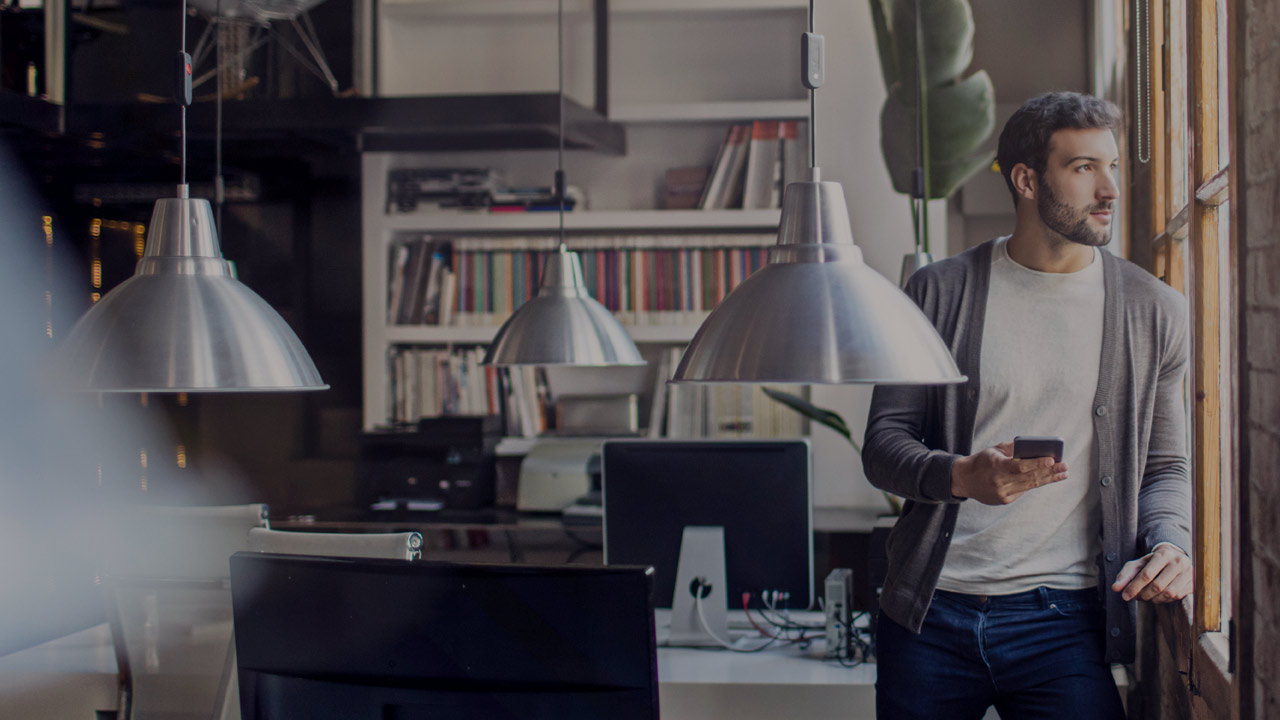 Leasing - You don't have to own everything
Leasing means long-term rental of movable fixed assets. It is especially suitable when you are planning to acquire equipment that will lose its value quickly and your company does not want to tie up assets in owning it.
Your benefits
Leasing means long-term rental of movable fixed assets, such as IT and office equipment, furniture, production and work machinery as well as vehicles.
The financed object acts as security
Your capital is not tied up to owning - your company only pays for the use of the equipment
Enables up-to-date equipment portfolio management
Easier budgeting and financial planning
Off-balance liability (NB. Groups applying IFRS follow the IFRS principles regarding leasing)
Features
With leasing you do not need to reserve your company's assets for collateral because the financed object will serve as the primary security. After the lease period, you will have the option to extend the agreement at a low cost. With ICT equipment you will also have a purchase option.
The financed amount is the purchase price excluding tax.
The monthly lease depends on a larger first installment, if any, and the residual values that vary by equipment group.
The maximum lease period is 5 years.
The leases are debited on the annuity principle in advance at the interval of one month or three months.
The lease object must be delivered acceptably to the seller before payment.
The object must be insured; insurance can also be taken out through Nordea Finance.
AssetMaster
AssetMaster is a cost-effective solution for financing and managing the equipment portfolio. The service can also be supplemented with insurance and additional services for the different stages of the equipment life cycle. The real-time administration service includes maintenance of the equipment register and reporting. Your company's all movable fixed assets are eligible for finance.
Your benefits
Better liquidity, as equipment costs can be spread over the equipment's life cycle
Aggregate invoicing – only four invoices per year for the whole equipment portfolio
Real-time equipment register itemised by cost centre
Service leasing
Full service leasing means long-term rental of vehicles where the customer only pays for their use. Servicing is included in the lease. The parties agree on the lease period as well as the mileage; for example, 36 months/60,000 km. Full service leasing is suitable for a wide range of vehicles, from passenger cars and vans to a large fleet of cars. The vehicles must be new. Nordea Finance's affiliated company NF Fleet Oy is responsible for Nordea's full service leasing operations.
Your benefits
Easy and comprehensive solution for car finance
Your capital will not be tied up to cars; instead, your company will only pay for their use
No risk of value depreciation
NF Techfleet
NF Techfleet is a solution to finance and manage ICT and healthcare assets. The purchase price of technology equipment  is only a part of the Total Cost of Ownership (TCO). Effective management can reduce  TCO significantly, saving costs that are often hidden  in the day to day operations of an organisation.
NF Techfleet's benefits for your business
Systematic procurement process where leasing finance is easy to incorporate
With the help of our web-based asset management system you can easily track and maintain your assets and end-of-lease
Flexible leasing finance matches your needs: at end-of-lease you can extend, retain or return assets 
Finance company is responsible for recycling and remarketing the returned assets as part of the service 
NF Techfleet is a solution specifically developed for Nordea customers. NF Techfleet is a part of equigroup and it has been established to provide Nordea customers with access to a wide range of specialised expertise in technology fleet management.