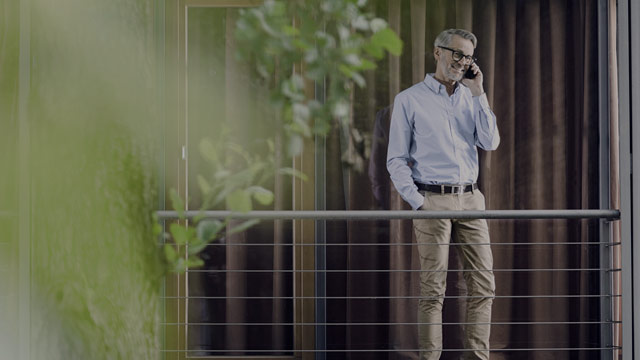 You as an investor
As a starting point, we have various approaches to how you can implement your investment plan and manage your assets. Which model is suitable for you, is depending on the time you want to spend on your portfolio, how interested you are in financial markets and how comfortable you are in taking investment decisions.
We take care of your portfolio for you
You can choose to leave all your investment decisions in the hands of our professionals, and authorise us to monitor and manage your investments for you – ensuring that they are in line with your investment plan and risk tolerance. You can also make decisions on part of your assets and leave the rest in our care. 
You manage your investments together with us
This approach means that we will manage your assets together with you. We co-create the optimal financial plan for your investments and we are continuously here for you as your sparring partner so that you can make the right decisions. Choose our consultative investment advice if you want to have the final say on your investment decisions based on discussions with your Private Banking advisor.
Become a Private Banking customer