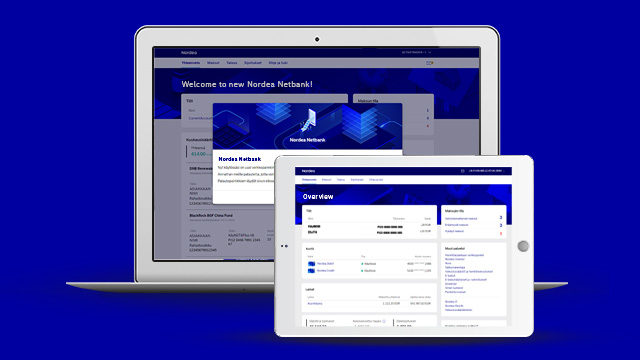 Our new Netbank adapts to the device you are using, so it will work just as smoothly on a tablet as on a computer. 
You can log in the new Nordea Netbank securely with the code app or code calculator. The code card will no longer be accepted.
Give us feedback inside the new Nordea Netbank and tell what you think about it.