If you've never tried to pitch an idea to a stranger, then you need to start practising. Because, being good at pitching your business idea is important, when you decide to get financing for your new company. How well you pitch – your confidence in yourself – will help convince others that your idea rocks. Learn how to do an elevator pitch, a 9-step pitch and how to create a perfect pitch plan.
The art of an elevator pitch
Say, you have just started your own business and you stumble into someone useful, how will you explain what your company has to offer? Even if you're not hunting down investors, being able to present the story of your company in 30 seconds is valuable. Try this method to perfect your 30-second elevator pitch: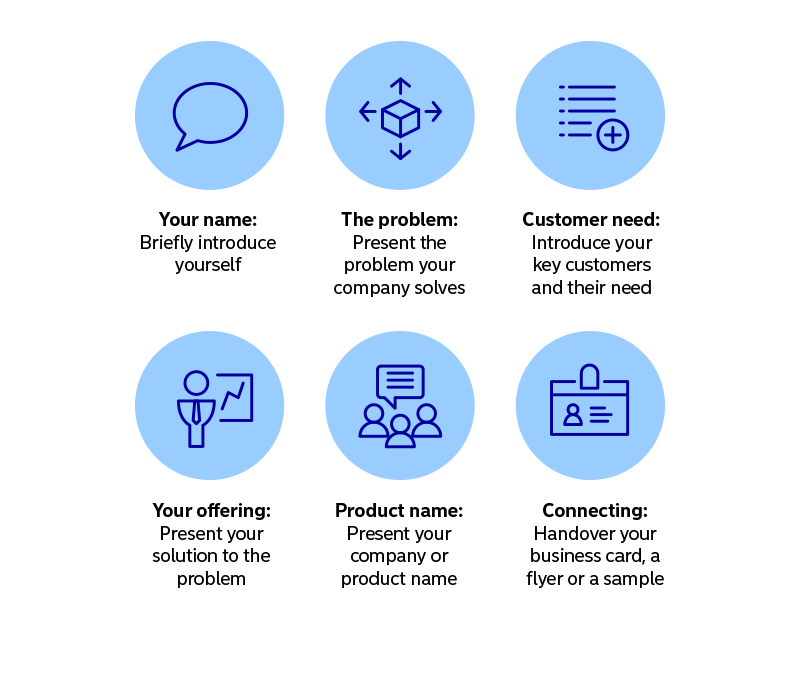 Example:
"Hi, my name is Name Nameson. Did you know that 5 out of 10 new companies close within 5 years? Imagine if we could help more first-time entrepreneurs become successful businesses. That's what my company, Start-up Pro, does, by offering coaching and mentoring for young entrepreneurs. We have built a unique self-paced program, combining one-on-one meetings and online resources, which will help business starters to make their ideas into a business while benefitting from our expertise and network. Here's my business card, please, get in touch if you need professional coaching."