Miksi laatia markkinointisuunnitelma?
You can grow your business in many ways. One is people-wise: If your schedule is full and customers keep knocking on your door, forcing you start turning down work, you might need to consider taking on an employee. This might be necessity even if you prefer to keep your business simple and have planned to outsource some of the work if needed. 
Another way of growing is reaching out to a broader audience where marketing will play a key part in your success. Successful marketing depends on your ability to target the right customer segments with the right message at the right time and place. Not only do you want to reach out and win new customers, you also want to keep your existing customers happy while staying ahead of competition.
Now, hiring an advertising agency is costly for a new business, so in this part of the guide we advise you which marketing media to use, how to draw up a marketing plan and execute a marketing strategy. Earlier on you made a SWOT analysis and a business plan, and now we're going to use these to set up some clear objectives for your marketing plan to meet. 
Let the world hear about you! 
My marketing plan
Like we have stated in other parts of this guide: Planning is good – great planning is even better. So, to help your marketing off to the best possible start we will provide an inspiring template for your marketing plan. The plan consists of the following elements: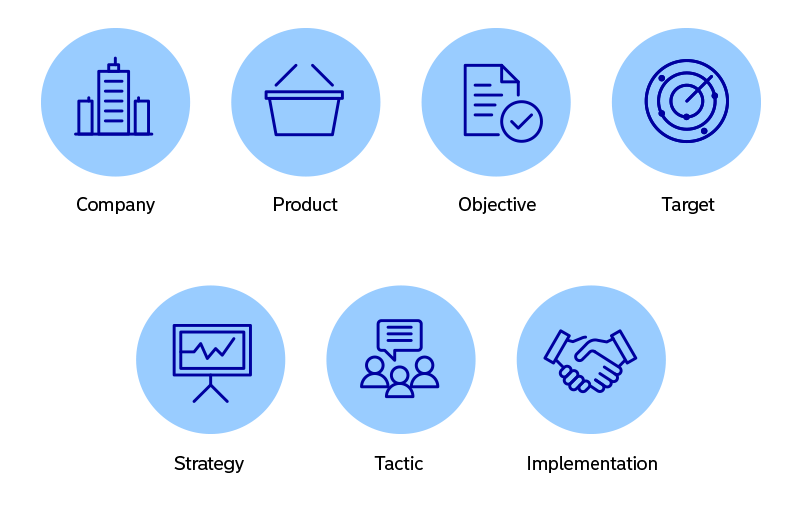 COMPANY: Based on your SWOT and  business plan describe what your company bring to market.
PRODUCT: Describe your product or service including all beneficial details.
OBJECTIVE: What do you hope to get out of your marketing campaign(s)?
TARGET: Describe who your customers are (both the ones you have now and the ones who you really want to have in the future.
STRATEGY: What position will you take to expand your market share and attract new customers?
TACTIC: How will you reach your objective?
IMPLEMENTATION: Describe what marketing channels you will use as vehicles for your promotion.
The do's and don'ts of hiring
You have probably been interviewed for a job, but have you ever interviewed someone? Or hired an employee for your business? If not, this article will give you some great advice on what to do and notdo.