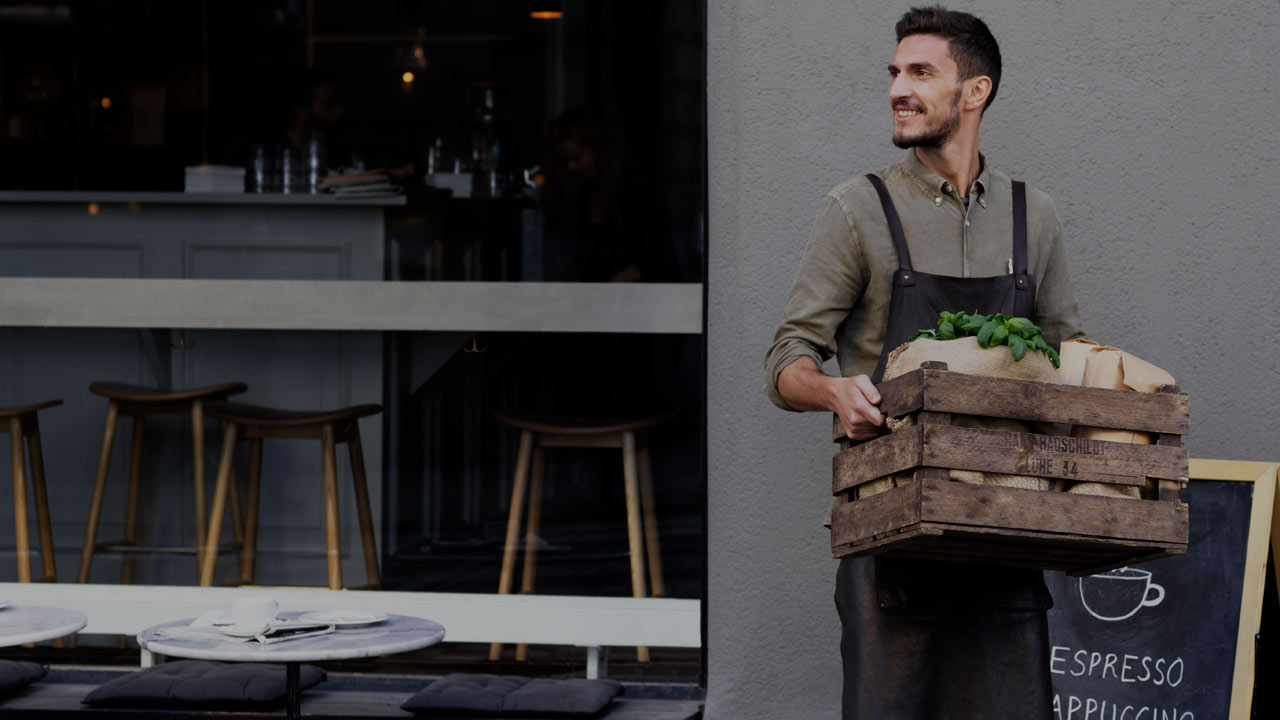 Join we.trade - your safe gateway to international trade
Nordea is a founding partner of we.trade, a brand new trading platform with a rock solid backbone of 10+ leading European banks. In short, we.trade minimizes your risk of doing business with unknown partners while reducing the administrative burden of your trade transactions. You get your goods. You get your money. You get going.
Businesses run on trust
The digital age, the globalized world - it's certainly a dream come true for start-ups as well as established businesses to do trade transactions. With a few clicks you have access to customers and suppliers around the globe. International payment options and numerous parcel services   are close at hand. The biggest hurdle to do business with new partners is your (and your counterpart's) fear of fraud. And this fear costs both of you a lot of money in lost business opportunities.
The solution to this deadlock is trust. But it's difficult to build trust prior to the first trade with unknown partners thousands of kilometers away.
That's the exact reason why we.trade was established. we.trade is the missing component that will guarantee you your money and goods. It's the letter of credit for the 21st century. And much more.
we.trade makes you easy to deal with
we.trade connects you and your potential business partners through an online platform. Once you're connected, we.trade serves as a trading platform that makes the paperwork as easy as ever - for instance through generic digital contracts and other manageable forms - and that helps you keep track of your orders and contracts.
Your payment is secured by the partner banks. If the unlikely situation occurs that a company doesn't pay your invoice, you get your money anyway. We'll handle the legal aftermath - you don't need to worry about it. 
All companies that commit themselves to we.trade are verified and must be customer in one of we.trade's partnering banks to sign-up. Thus, the companies you meet on we.trade are real, trustworthy, and come in peace. And so will you be perceived too.
What you get with we.trade

Bank Payment Undertaking Seller
Receive immediate payment once settlement conditions are met
✓ Attractive payment terms
✓ Immediate payment after delivery
✓ Free up cash
Bank Payment Undertaking Buyer
Nordea guarantees payment of your transaction once settlement conditions are met
✓ Avoid pre-payments
✓ Extend payment terms
✓ Pay less
The technology and people behind we.trade
It's all about security. Consequently, we.trade is based on blockchain technology which is considered the world's most sophisticated and secure way of transporting data between multiple stakeholders and users.
we.trade was founded in 2017 by a consortium of leading European banks such as Deutsche Bank, HSBC, and Rabobank  . Their ambition was - and still is - to support SMEs' ability to trade seamlessly across borders. The we.trade online platform was launched in late 2018 and already has more than 10 partnering European banks incl. Nordea. And more to come.
You can see the full list of partnering banks here.Opens new window
FAQ
If you have specific questions about the processes, technology, or other elements of we.trade, you'll most likely find the answer in we.trade's FAQOpens new window. It's being updated on a regular basis.