How do I activate it?
Download the Nordea ID app from your mobile device's app store. The app is available for iPhones, Android phones and iPads in the relevant app store.
Log in to Nordea's "Become a customer" online service. Order the activation code to activate the code app. The code will be sent to you by text message.

When you have downloaded the app, start the activation process of the code app. Open the Nordea ID app in your mobile device.
Select the language in which you want to use the code app. You can change the language in the code app's menu after the activation. Pass the instructions on the following page by tapping Next. These instructions apply to customers who are already using Nordea's Netbank.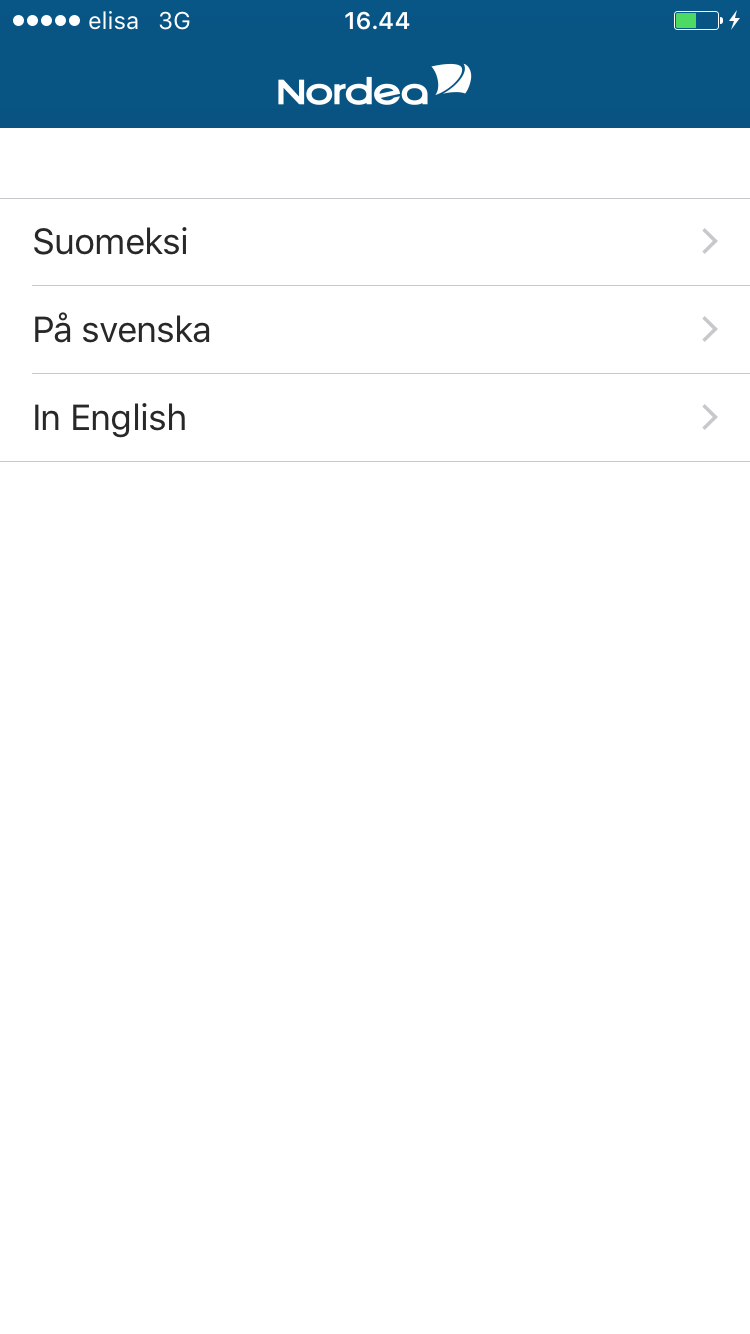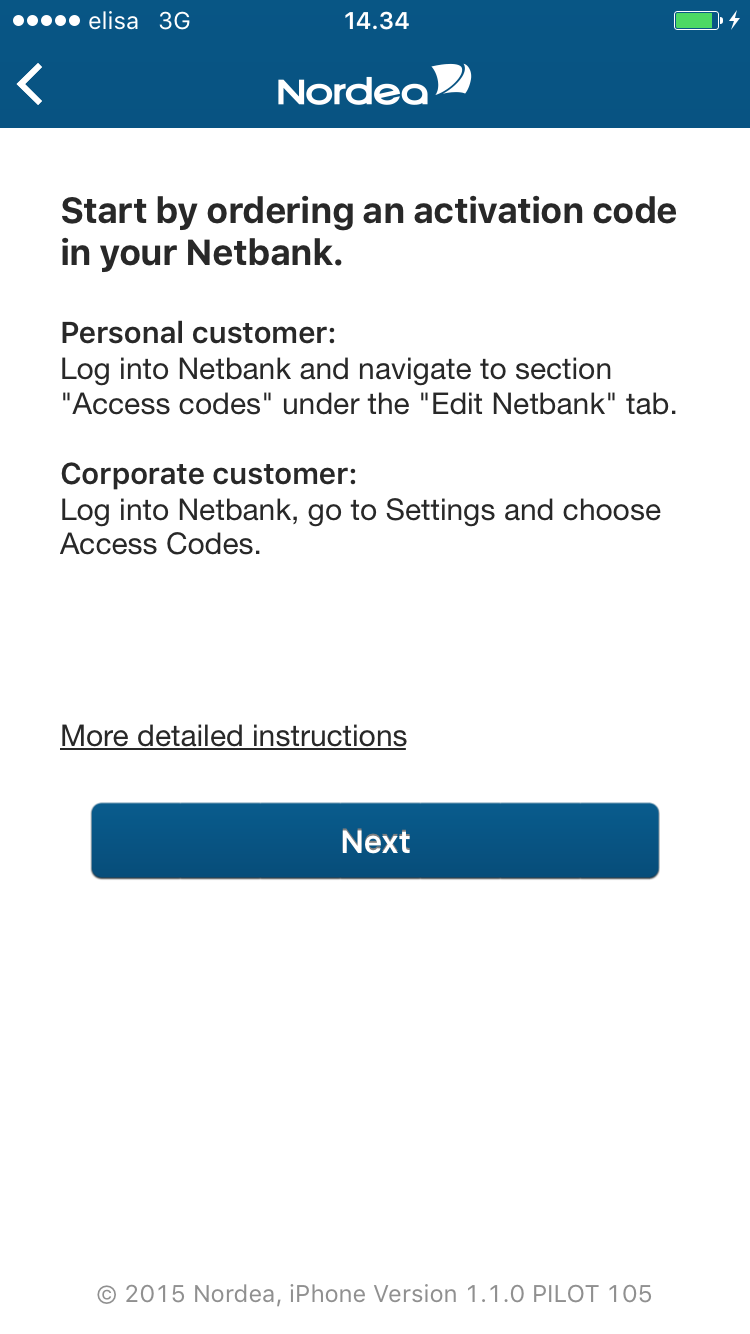 4. Enter the activation code you received in an SMS and tap Next. Write the activation code down on paper, if necessary. The activation code is a single-use code.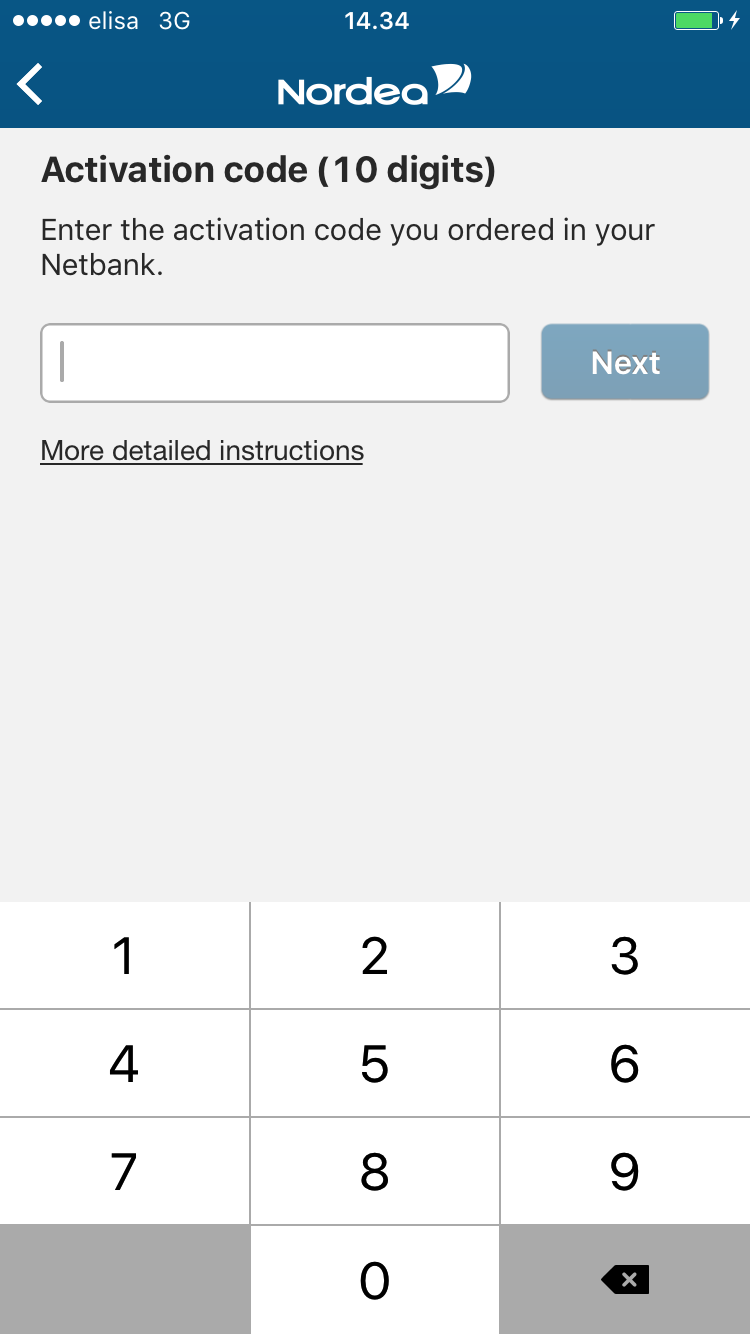 5. Enter the temporary PIN code available in the online onboarding service and tap Next.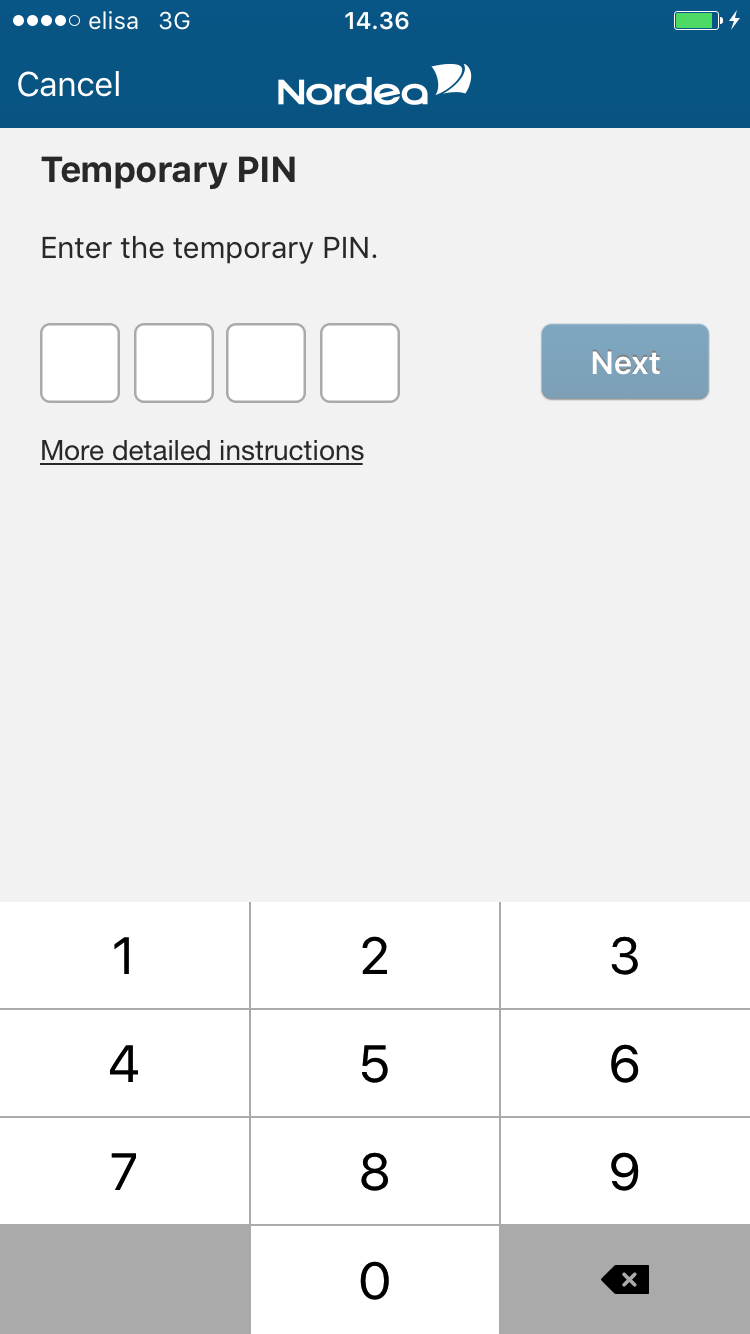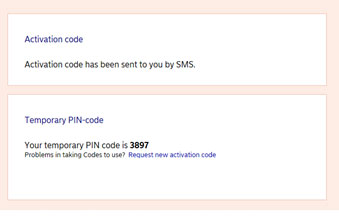 6. Now create your own personal PIN for the code app. The PIN code is permanent and you can change it after activation from the app's menu, if you want to. When you enter the last digit of the four-digit PIN code, the app will automatically transfer you to step 7.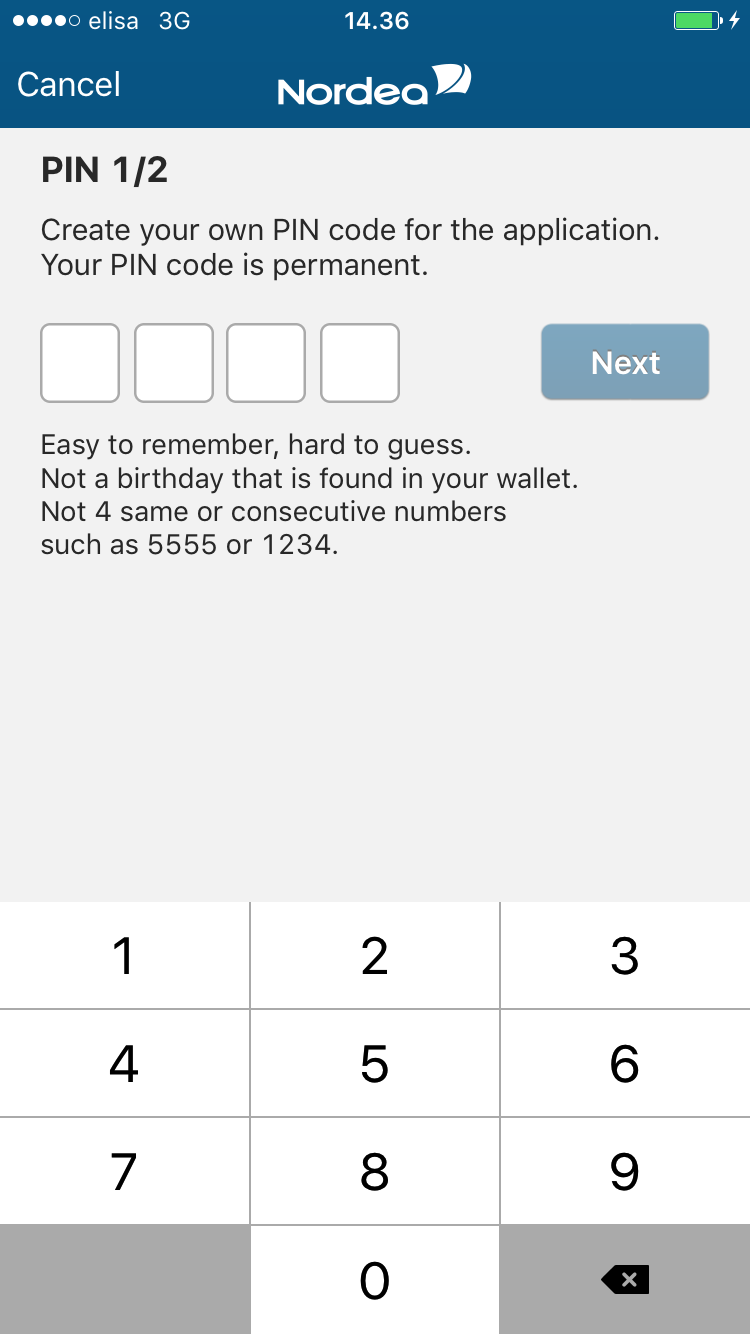 7. Re-enter the PIN code you have created and click Next.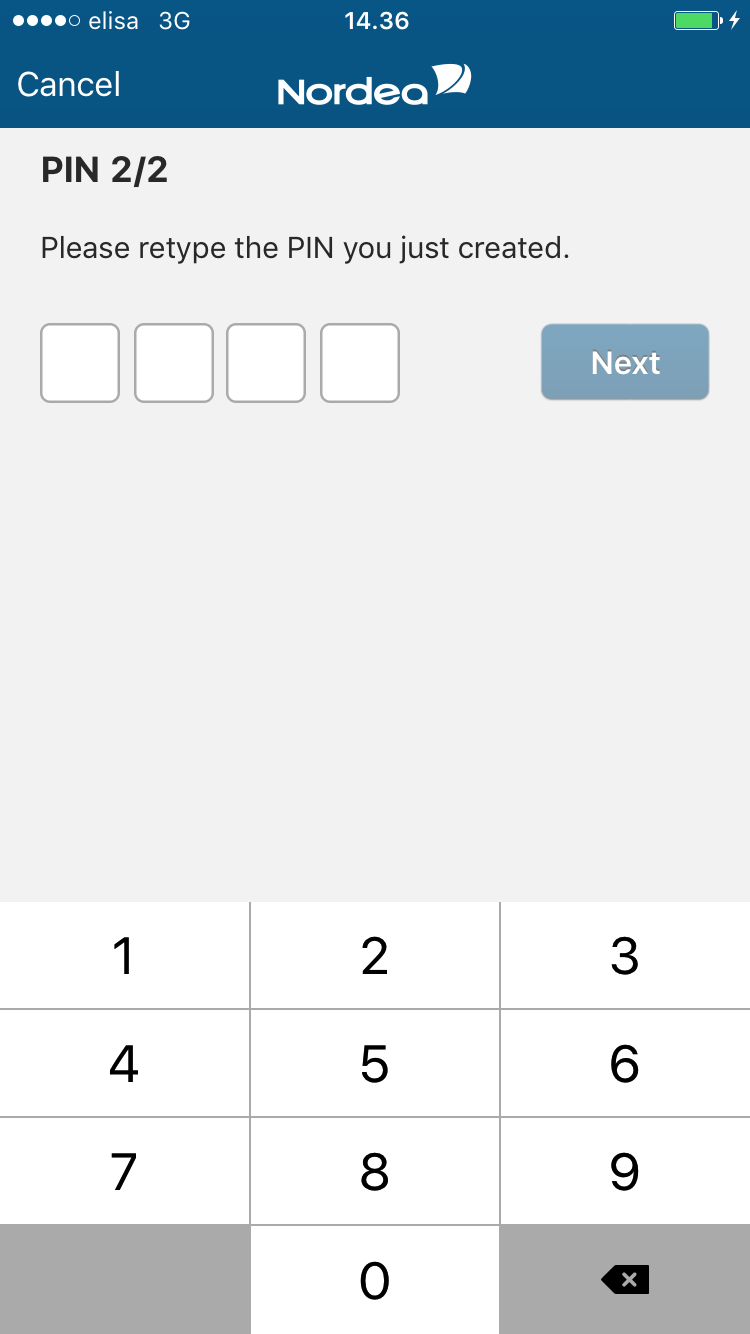 8. Give a name to your user account, your own name, for example, and tap Next. The name may contain 3 to 12 characters and it cannot contain numbers.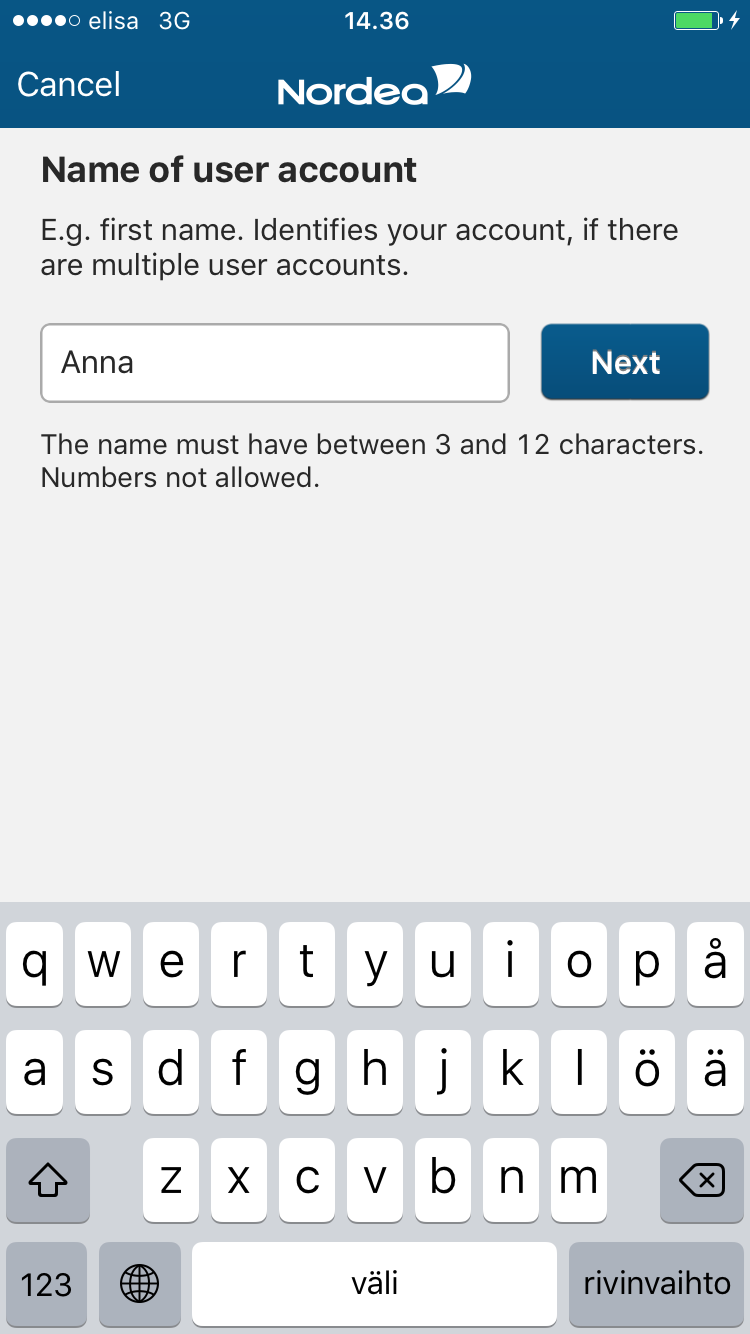 9. The app is ready for use. Read the security instructions and click Continue.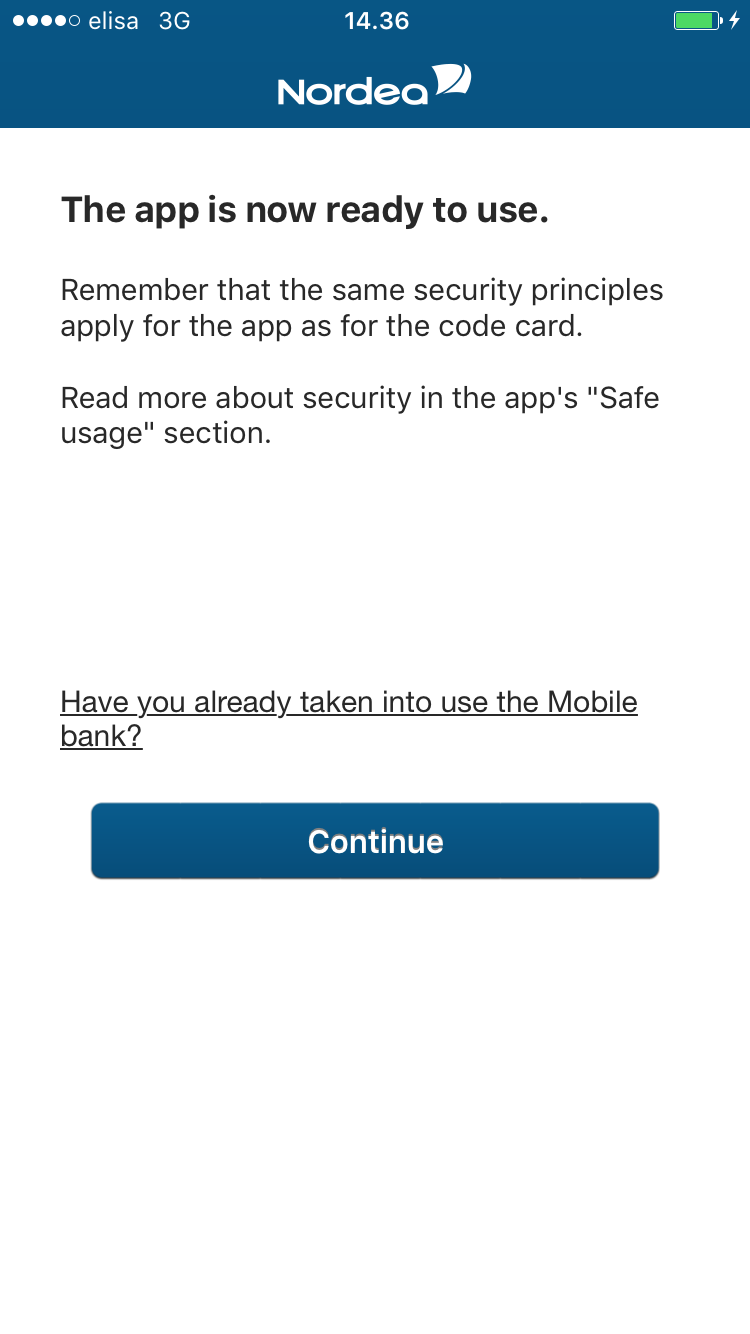 10. You can now use the code app in Nordea's online services. Your user ID is available in the online onboarding service.